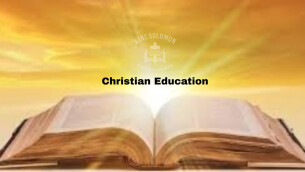 Sunday School
2 Tim 2:15, "Study to show thyself approved unto God, a workman that needeth not to be ashamed, rightly dividing the word of truth"
Sunday School provides in-depth biblical examination and instruction for Adults, Teens, and Children each Sunday morning. We believe that the biblical mandate in 2 Timothy 2:15 is essential for spiritual maturity and is best done in an environment that nurtures our growth. Sunday School starts promptly each Sunday morning at 9:00 AM and ends at 10:00 AM. Please join us for an experience of inspired and quality study of God's word.
Bible Study
The study of God's word is not optional. We are commanded, in 2 Tim 2:15, to study His word so that we may grow spiritually. The following study ministries were organized to provide believers in Christ with the truth, wisdom, encouragement, and resources needed to live a victorious life. As we are strengthened in our faith, we are prepared and permitted to lead nonbelievers to the truth. We will never be effective at sharing the truth, if we do not study and exercise these truths in our personal lives.
Vacation Bible School
Vacation Bible School is an annual event focused on providing a variety of biblical studies in a very short time period (usually 4-5 days). Participants of Vacation Bible Study include all age groups from adult to children.